Yesterday I was running into my local grocery store with Rozie. I had about 15min to get what I needed and be out the door on time to pick up Dovie from school. I was trying to convince Rozie to sit in the cart (which never happens), because it would help us get through the store quicker. As I was wheeling and dealing with Rozie, I heard a voice. "Can you tell me where I am?" "Please just tell me where you dropped me." "Sir, please!" I looked up and saw a women who was visually impaired standing next to a cab begging the driver for help. The cab driver had simply dropped her off on a curb and drove away without a word. I watched the entire situation out of the corner of my eye, and now this women was aimlessly trying to orient herself with her cane. It was 100% obvious that this women needed help, but I had zero time to do it. I needed chicken for dinner, I had carpool, and I was also currently engaged in a battle of the wits with my favorite toddler teen. I assumed she would be OK because she wouldn't have gone out without help if she couldn't get around properly, right? I also assumed someone else would help her. I wasn't the only person to witness this scene. I finally convinced Rozie into the cart with a promise of a chocolate bar from the heavens, and looked back one more time. She was still trying to orient herself. So on this day where my time was short, and my Rozie was in full diva mode, I realized that this one was on me. I turned my cart around and went up to the lady. "Do you need help, I saw what just happened?" I said. "Oh please, thank you so much I'm not sure where I am." she said. I explained in detail where she was and where exactly the driver dropped her, and we both agreed the driver was so rude. She asked if I could help her in the store, and I did. We got what she needed, and she was an enjoyable person who had some great things to say. I still had to pick up my Dovie, the chicken we can do without. I explained this to this really nice woman, and she was very understanding. I told her I would take her to the checkout and there I would find someone else to help her. Unfortunately I asked person after person, and nobody was willing to help. I was stuck, so I asked her what we should do? She told me if I oriented her she would be fine. So I did and I left her to her own devices with a rock in my stomach.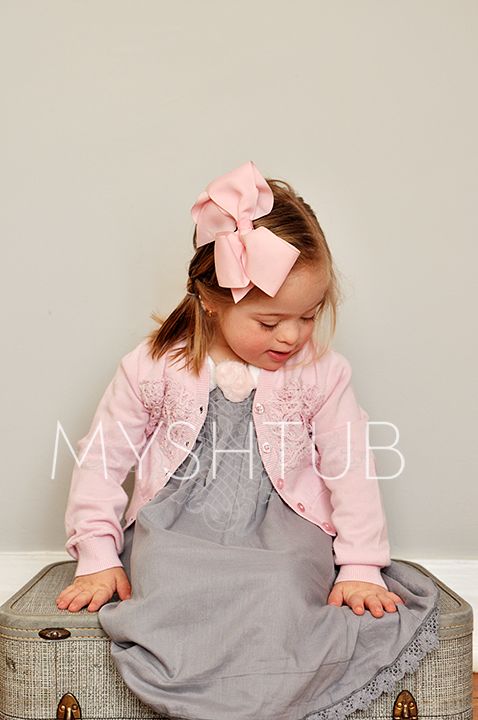 When I got in my car I realized that this situation hit me harder than I thought. What I witnessed was a woman with different abilities being treated badly. She needed more than the average cab fare, and that was too much for that driver to give. She needed more than the average costumer, and that was too much for anyone to take on. It was too much for the driver to say you are in front of Bank of America facing north, and too much for another person to walk her the 5 min to her next location. It hit me that this could be my Rozie. That one day many years down the road my Rozie may need "too much" as an adult. She may ask for directions to be given in greater detail. She may need help understanding prices in the market, and I will not always be there to help her. That simple fear paralyzes me. The fear that my sweet little girl may need "too much" in the future.
Its a hard drink to swallow, and this day was a hard reality check for me. It was also a reality that before I had my Rozie I may not have even noticed this woman and her dilemma, and truth be told I may not have even cared. I know that is horrible, but how many of you would give up shopping for that nights dinner to help someone else. How many of you would feed your kids PB&J that night because helping someone else was more important than chicken and rice. Before Rozie I don't think I would have. This is the "me" society we live in.
I thank Hashem everyday for giving us this little girl of ours. Not because she is a perfect angel, trust me she is far from. Not because she is "happy all the time" like all people with Down syndrome are suppose to be, again far from. Not because I believe she is so special, and we are special parents to receive her. Simply because she has helped me be a better mother and a better person. Having her has made me step outside my "me" box and move on to greater things, like helping someone else in need.
Besides PB&J for dinner always is eaten with bells on in our house.